2020 Virtual Garmin Marathon
REGISTRATION CLOSES APRIL 13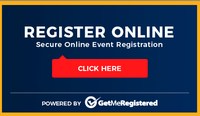 Packets to be mailed out after May 1, 2020.
Virtual Race Prices
 
Marathon, Half Marathon and 10K
Family Run – Kid Fee
Family Run – Adult Fee
 
 
 
 
Dec. 3 – March 2, 2020
$70
$20
$15
March 3 – March 23, 2020
$80
$20
$15
March 24 – April 13, 2019
Online Registration Closes April 13 at 11:59 p.m.
$90
$20
$15
NO FAX, EMAIL or PHONE registration's taken.
All Events as well as Munchkin Marathon on Family Run is open to all ages.
Get a great MEDAL, COTTON SHIRT & BIB, commit to a healthy lifestyle, capture your memories without the hassle of driving or flying to a race. The Garmin Marathon Virtual is a virtual challenge to help you get out, move and empower yourself that can all be accomplished at any location.
---
When you register go run or walk any distance over any period of time.
Post on your social media accounts that you will be participating to earn a medal. Share the original social media posts, or the registration system will let your post that you registered.
When your medal is delivered post a photo of you with your MEDAL, COTTON SHIRT & BIB on any of your social media platforms to complete your race.
Use the hashtags #OzRun and #GarminVirtual when you post on Facebook, Twitter, Instagram, Snapchat, Periscope, Tumblr, Vine, Google+, or Pinterest.
Grace & Grit Fitness
Whether your goal is to improve your speed, or minimize or eliminate pain, strength training increases structural fitness.  Grace & Grit Fitness LLC wants to help you take a comprehensive approach to your running, paying attention to areas that tend to get de-emphasized, such as flexibility, balance, mobility and strength.  Participants of the 2020 Garmin Marathon receive a 25% discount on 6, 8, or 12 week training programs.  For more information, or how to schedule your FREE initial assessment, go to : Grace & Grit Fitness Facebook
Proceeds of registrations go to our Charity of Choice! Learn more about the Olathe Mayor's Christmas Tree Fund.
---
A $4 to $7 Service Fee for each participant will be added at online checkout depending on the date and registration selected.
A $8 Shipping Fee must be added at online checkout if you choose to mail within the USA. $30 for international shipping.
---
*The Garmin Marathon is Managed by the Olathe Chamber of Commerce. The Garmin Marathon (formerly the "Olathe Marathon" and "Oz Marathon") is title sponsored by Garmin International and Garmin International does not organize nor manage any events related to the Garmin Marathon or Virtual Race. This promotion is being conducted by the Olathe Chamber of Commerce, not Garmin International, entry in the virtual race is with the Olathe Chamber of Commerce, not Garmin International, and any recourse would have to be with the Olathe Chamber of Commerce. The use of the film images for medals legally do not hold harmless Garmin International.
---
FAQ
Refund Policy
We cannot offer refunds, transfers, or deferrals. Make sure that you are good to go when you sign up! All sales are 100% final.