2019 Munchkin Marathon and Family Run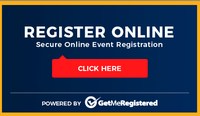 Register for FREE and child gets a SHIRT, BIB, MEDAL & GOODIE BAG.
Parents can register for free as well and get a Shirt and Bib.
---
The Family Run is designed to give young runners, Kindergarten through 8th grade, and their families a chance to complete their own mini-marathon on the day of the Garmin Marathon. Parents, family or guardians can register and run for free with the registered child too!

Young runners will have be able to train for their own mini-marathon! As part of the fun run experience, participating kids, kindergarten through 8th grade, are encouraged to "train" by tracking 25 miles on their own leading up to race day. Families can train together and print out a tracking sheet for everyone. The final 1.2 mile will be completed on race day after the adult races start. The Munchkin Marathon & Family Run will run during the same time a the other races. There will be overlap to be aware of, just in case a parent was expecting to run another race and this race. There are also now late starts for the adult races.
Pre-race activities including group stretching and warming up and post race activities included food and inflatables depending on weather.
Participants can promote this event to their local running clubs, teams or schools so everyone can participate together. Wear your School Running Club or Team Sports Jersey as a group at the race! Each participant must register individually. No group registrations available.
---
FREE Registration Open
There is no cost to participate, but all participants must individually register for the event. Each participant will receive a Medal, Shirt and Bib while supplies last. Yes, parents, family members, or guardians are allowed to run with their children, and we ask they complete the parent runner registration form as well.  (Yes, strollers are allowed.)
Parent or Guardian must complete registration and wavier for child.
FREE Training Program on Sundays
You can run or walk your miles anywhere, anytime before race day. Certain local fitness centers will be open to all registered participants on Sundays from 1 p.m.—5 p.m.
ONLY LOCATION FOR 2018:

Olathe Family YMCA located at – 21400 W 153rd St, Olathe, KS 66061 — Just go in and ask to sign a waiver for the Garmin Munchkin Marathon and Family Run.
Pre-Register your Running Club, Team or Group
If you plan on bringing a group of 5 or 100 to the race, please email the race director at marathon@olathe.org
Can I register on race day for the Kids Run?

Yes, but it must be done from 6am-6:30am ONLY. The parent/guardian must sign a waiver at the race site.

What does my child receive for participating?

Each child will receive a Medal, Shirt and Bib while supplies last, and can be picked up at the Expo and Packet Pick-Up.

Is there group registration?

While there is no form for groups to register as a whole, we do encourage running groups, teams, and clubs to all register individually and show up as a group.
However, you can pre-register your group, team or club at THIS LINK so we make sure we get enough shirts and medals.

When does online registration close?

ONLY Online registration will close about 1 week before race day.

Is there late in-person registration?

Late in-person registration will be open and available at the Packet Pickup and Expo Friday before the Race.

Can I register by mail, phone, fax or email?

We prefer all registrations be done online. NO MAIL, PHONE, FAX, or EMAIL.
---
On Race Day
The final 1.2 miles of the Munchkin Marathon will be run on race day starting at 6:55am, and will start roughly after after the adult races start. Adult races and Munchkin Marathon will be running during the same time. Yes, parents are allowed to run with their children, and they must do online parent runner waiver form to register.
2019 Course from Garmin to Olathe South Track and back:
CLICK HERE to load the Garmin Connect page of this 1.2 Map and load it to your Garmin Device or download for any other use.
NOTICE: Distances show on online maps do not match the official measurements of 1.2 exactly. These online maps simply show all points of the course and turns.
If you have other questions check out the FAQ page.
---
Sponsorship
The generosity of the event's sponsors allows children to participate at no cost.
Looking for sponsors for the 2019 event. Learn More.
2018's WIZARD SPONSOR
2018's RAINBOW SPONSORS
2018's LOLLIPOP SPONSORS
---
 If you would like to sponsor at any of the open levels below, please contact Susie Carson at scarson@olathe.org or at 913-764-1050. More info on sponsorship benefits located on our Sponsorship Page.