Run Olathe Challenge
Hosted by the Olathe Chamber Convention and Visitors Bureau
2019 Registration Now Open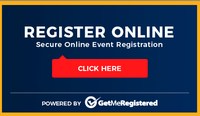 Shirt, Medal and Bib designs will be out soon.
CHALLENGE INFO
Are you ready to travel across the city of Olathe and earn some great swag? The Run Olathe Challenge is a $30 separate registration that earns you a shirt, medal, and bib, all by registering for other races of any distances that run in the city of Olathe. Qualifying races must have online results listed for your completion of each race.
As an Run Olathe Challenge participant you will receive all the benefits each race has to offer and much more!
You will earn:
Swag from each race you register separately for.

Run Olathe Challenge Medal

Run Olathe Challenge Shirt

Run Olathe Challenge Certificate/Bib with toal amount of KM's reported.

Run Olathe Challenge Medal, Shirt and Bib will be mailed to participant after January 1, 2020.)
(Each race will have your swag to pick up on you own. See each race's website for more info.)
See the current Run Olathe Challenge Leader board. (Coming soon)
2019 races listed by date:
REGISTRATION
PLEASE NOTE: – All Run Olathe Challenge participants are required to sign up for each race separately. The registration on this page is just to be entered into the challenge.
Once registered you will receive information on how to submit certified results for each race in the challenge you complete. Registration for this challenge is open until Dec 15, 2019. Online results will be needed to verify your participation.
Frequently Asked Questions:
How do I submit my official results? – Once a participant has registered, an email will be sent with a walk through on how to submit your results via an online form. Here is the form link just in case you have lost it: https://goo.gl/forms/mgdLNLxUqyQpnuel1 (Reminder only those who are registered for this challenge with need to submit this form.)
Why does it cost to be part of this challenge? – The cost of the challenge covers a Shirt, a Medal, a Bib and postage.
Do any races I participate in outside of Olathe count? – Only run/walk road or paved trail races count for this challenge inside the city of Olathe. Races that start or finish outside Olathe DO NOT count.
Is there a race that is not listed that would count for the challenge? – Yes, we can add other races to the challenge. You must send the link of this website to that race director or race organizer, and let them know you want that race to be listed on this site, but that race must initiate the request to be a part of the Run Olathe Challenge.
Is there an age requirement for this race? – Parent's or Guardian can register someone that is 18 and under to compete in the challenge.
What if a race does not have official timing or results? – No problem. The participant must get an official email from the race director of that race stating their completion date and distance. Forward that email to sports@olathe.org 
How much does each race count towards my challenge? — 1.6K = 1 mile. 5K = 3.1 miles.  10K = 6.2 miles.  15K = 9.3 miles.  21.08K = Half Marathon 13.1 miles.  42.16K = Marathon 26.2 miles, and so on.
Cost is only $30 to be entered into the Run Olathe Challenge. This covers Shirt, Medal, Certificate and postage.
Any questions can be directed to the Olathe CVB Sports at sports@olathe.org 
Event is managed by the Olathe Convention and Visitors Bureau.