Inaugural year of the Olathe 10K Series
Hosted by the Olathe Chamber Convention and Visitors Bureau & The Olathe Sports Commission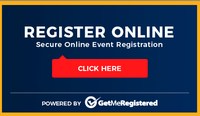 LIMITED TO

50

PARTICIPANTS
SERIES INFO
Are you ready for 40 kilometers or 24.8 miles in 6 weeks?  That is less than a marathon, so you know you got this!
The Olathe 10k Series is a challenge for those who want to participate in four Olathe based 10K's in 6 weeks.
All finishers will walk away with tons of swag from all four races and bragging rights as an Olathe 10K Series finisher.
The Olathe 10K Series starts with Jadon's Hope BUG RUN 10K on April 1, then you get a nice 3 week recovery before the next race continues with the Garmin Marathon 10K on April 22, a two week break ensues and the third series race is the Heart and Sole Classic 10K on May 6, and wraps up one week later with the HP3 10K (Heritage Park 3) on May 13. Four great races all within Olathe!
As an Olathe 10K Series participant you will receive all the benefits four 10K have to offer and much more:
Finishers Medal – one from all four 10K's (pick up at each race's event or packet pick-up)
Participant shirt – one from all four 10K's (pick up at each race's event or packet pick-up)
As a Finisher of all four races in the 10K series you will qualify for the following swag:
Olathe 10K Series finisher medal
Olathe 10K Series participant item
(Must pick up after the Finish Line of the Heritage Park 3) You will receive specific identification before the race to present at the finish line for the medal and item.
For more info on each race please visit there site:
Jadon's Hope Bug Run 10K – http://jadonshope.org/index.php?page=bug-run-2017
Garmin Marathon 10K – http://ozrun.org/
Heart and Sole Classic 10K – http://www.kansasheartandsole.com/
HP3 10k – http://jcprd.com/special_events/hp_duathlon.cfm
LIMITED TO

50

PARTICIPANTS
REGISTRATION
PLEASE NOTE: – All Olathe 10K Series participants are required to sign up for all four races at one time through the portal below.
If you have registered for any individual races already, and now would like to register for this series, you will need to contact the organizer at sports@olathe.org to get pricing options to pay the difference required to be in the race.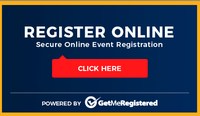 February 1, 2017 – February 27, 2017 – $130
February 28, 2017 – April 1, 2017 – $145
April 2, 2017 – April 17, 2017 – $160 – Online Registration closes April 17 at 11:59 P.M.
If you ran the Jadon's Hope Bug Run on April 1st then between April 2, 2017 – April 17, 2017 – $120 – You will need to email the organizer for this price at sports@olathe.org
April 21, 2017 – $190 – You must register and pay at the Garmin Marathon Expo to qualify for this series (Last chance to register)
Awards are being considered at this time.
---
Hosted by the Olathe Chamber Convention and Visitors Bureau & The Olathe Sports Commission